We deal with clients both locally and internationally. We look forward to hearing from you for a free quote and we promise to get in touch with you within the next 24 hours. Please complete this form or call us regarding any questions about our services:
Get in touch with us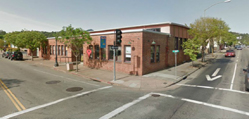 Address: 739 A Street Suite B, San Rafael, CA, 94901
Phone: (415) 453-9600
Email: alsi@as-builts.com

As-builts Existing Conditions Measured Drawings provides full as-built services and computer aid drafting (CAD) focusing on lowering construction costs and maximizing project potential. Over the years we have successfully been working with homeowners, architects, engineers, contractors and other professionals, so why don't you give us a call and we'll let you know how we can help.