ABOUT
Welcome to As-Builts Existing Conditions Measured Drawings
Legend:
Floor Plans
Elevations
Site Plans
Drafting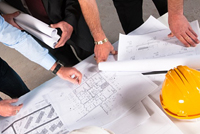 As-builts Existing Condition Measured Drawings is a company of dedicated service professionals in the Bay Area that specializes in providing As-built Measuring services and Computer Aided Design (CAD) drafting. Although we are based in Northern California, our team is available to work in a national level to provide our building measuring services to architects, engineers, contractors, designers, developers, property managers,  space planers, home owners and realtors. We provide services to assist with remodels and new construction projects hoping to eliminate the high costs of bringing architects and engineers at the preliminary process. Our team has extensive experience working in all building types from a small bungalow to multi-story projects. We are equipped with measuring tapes, distance measuring lasers, AutoCAD software and other equipment to perform our work in a safe manner and as detailed as possible. In short, we are a full service company offering a wide range of production services and tools to assist the design, construction, real estate professional and related trades.  
WHY CHOOSE US
COMMITTED TO QUALITY WORK – We stand behind our work and dedicated to giving you the best service possible.
PROFESSIONAL SERVICE AT A COMPETITIVE PRICE – We offer you our extensive experience, full set of skills and technology resources without having you break the bank.
DO WHAT IT TAKES TO MAKE IT A SUCCESS – It doesn't matter if you are the Owner, the Architect or the Contractor, we'll do everything in our hands to complete the job.
Your drawings are very easy to read. Good job.

DAVE WILSON - Construction Enterprises, Inc
What's our business?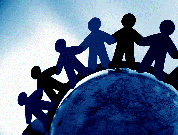 Our mission is to build on our reputation for excellence by becoming the preferred as-built services company by focusing on meeting and exceeding our clients' expectations and providing quality work.
What's our aim?

Our vision is to be the most reputable company with the highest quality standards in the as-built services by providing fast, cost effective and quality solutions to our clients.
What's our story?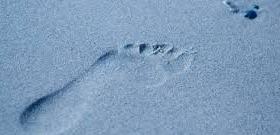 In the words of the Founder and Principal:
"I attended the School of Architecture and Design at the University of Illinois at Chicago, where I received a B.A. in Architecture. Once I graduated, I moved to San Francisco to start my professional career working on high-end residential projects such as The Bond and Nema. After five years contributing to general contractors, international architecture firms and large engineer companies, I decided to create something of my own and I established this company in 2012 in Marin County. And voila... we are still here!"
What's our record?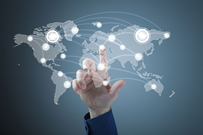 We have been everywhere and worked on everything. No project has been too small or too big. We have tackle all of our jobs with excitement and excellence to complete every single one with great success. We have worked on garage size jobs in Marin County, up to modeling a multi-story complex in downtown San Francisco, CA.

50+
FINISHED PROJECTS LAST YEAR

15+
YEARS DRAFTING AND MODELING

60+
WORKING HOURS PER WEEK

∞+
HAPPY CLIENTS THAT RECOMMEND US
our working processin 3 stages
We know about creating as-built drawings from a storage shed and single family homes to multi-story buildings. No matter what day of the week, day or evening, we are here to serve you. Choose us and see how we can empower you to achieve your design and construction goals.

planning & strategy
1. Call or email us
2. Tell us about the job details
3. Receive and accept your quote
4. Schedule a convenient date


design & develop
1. Quick walk through of the building
2. Measure existing conditions
3. Take pictures and videos
4. Draft data using AutoCAD & Revit


test & deliver
1. Email you digital files
2. Print hardcopies
3. Burn files to CD/DVD
4. Mail/Deliver media