Welcome to As-builts Existing Conditions Measured Drawings!
We assist our clients with
surveying

existing conditions,

AutoCAD drafting

and

Revit modeling.

GET TO KNOW OUR TEAM
A TEAM OF DEDICATED SERVICE PROFESSIONALS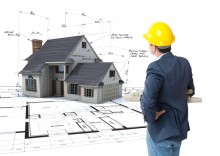 As-builts Existing Conditions Measured Drawings (AECMD) is a Bay Area company that specialized in providing Architectural As-built Measuring services and Computer Aided Design (CAD) drafting. We are conveniently located in Downtown San Rafael in Marin County making it easy for us to jump on the freeway and get to San Francisco, Oakland, Santa Rosa, Vallejo and all other towns in Northern California. Our professional team has a vast experience in the design and construction industry producing floor plans, elevations, roof plans, site plans, sections and details for residential and commercial projects.
At As-builts Existing Conditions Measured Drawings we pride ourselves in understanding our client's needs and in responding positively to their aims and objectives. We are available any day of the week, including Saturday and Sunday. Our professional team will ensure that you get the best value for your money, without compromising on the quality of our work.
Using our extensive skills and efficient technology equipment As-built Existing Conditions Measured Drawings can provide floor plans with varying levels of detail including the basic elements such as walls, doors, window, built-in cabinets, stair and decks, to a fully detailed data set including vertical information like window sill and header heights, door heights, ceiling heights, beam, registers, floor types and more. From highly detailed as-built measured drawings to architectural and structural details we offer our services at the most competitive rates.
YOU ASK... WE ANSWER
Even if you are able to get a copy of the Architect's original blueprints, those drawings might not reflect the Architect's design intent compared to the current existing conditions of your home or building.
The architectural drawings might not reflect the existing conditions. Some deviations from the original design might have occurred if the construction crew made unrecorded modifications, the contractor built something different due to unforeseen conditions and budget issues, or your home was remodeled by the previous owners.
Obtaining accurate as-built drawings is a critical first step for the design and remodel process. The measured drawings will assist the architect, contractor and/or space planer to design the program, budget and determine quantities.
Contractors and home owners are finding that outsourcing this task to as-built experts like us saves them time and money. We perform the same work and produce the foundation drawings at half, sometimes three quarters, off the price of the Project Architect.
The drawings show the geometry and location of all elements of the building project such as doors, windows, stairs, kitchen counters, appliances, fixtures and many more.
Let us take the on-site man hours that would be used by your high cost office personnel and turn those hours into money in your pocket by allowing us to provide the field manpower while your talented professionals work in the office doing what they do best.
We use measuring tapes, land surveyor tapes, distance measuring lasers, cameras and AutoCAD software.
We know that most people can't leave their 9-5 job to meet with us during the working day, so we are available to meet with our clients and perform the work in the evening and also on the weekends! Yes that's right, we can work Saturday and Sunday!
From the time we finish our field surveying we get the deliverables out the door in four to six days. If necessary we can rush projects to 1-2 days.
PROFESSIONAL
We are a multi-talented team of Architects, Engineers, Project Managers and Construction Professionals ready to support and contribute.
EXPERIENCE
With years of experience working from small residential projects to multistory commercial buildings in the design and construction industries.
SPEED
We understand the urgency when our clients say they need it "yesterday" so we do everything possible to expedite the deliverables.
VALUE
We have designed multiple packages to meet your pockets and project budgets without sacrificing quality, accuracy and customer service.

PLANS
Floor Plans
Roof Plans
Site Plans
Reflected Ceiling Plans
Electrical Plans
Mechanical Plans
Structural Plans

ELEVATIONS
Exterior Elevations
Interior Elevations
Architectural Elevations
Structural Elevations
Cross Sections
Building Outlines
Site Elements

DRAFTING
Paper to CAD
PDF to CAD
JPEG to CAD
BMP to CAD
Hand Sketches to CAD
Photographs to CAD
CAD Redrafting
QUOTE REQUEST
Feel free to contact us to obtain a free QUOTE for a project
To learn more about As-builts Existing Conditions Measured Drawings, or to get started on a new project
our working process in 3 steps
We know about creating as-built drawings from a storage shed and single family homes to multi-story buildings. No matter what day of the week, day or evening, we are here to serve you. Choose us and see how we can empower you to achieve your design and construction goals.
MORE ABOUT US +

planning & strategy
1. Call or email us
2. Tell us about the job details
3. Receive and accept your quote
4. Schedule a convenient date


design & develop
1. Quick walk through of the building
2. Measure existing conditions
3. Take pictures and videos
4. Draft data using AutoCAD


test & deliver
1. Email you digital files
2. Print hardcopies
3. Burn files to CD/DVD
4. Mail/Deliver media

As-builts Existing Conditions Measured Drawings is an all professional as-built services company with years of experience
Below are a couple of our projects that we have recently completed
Our clients include architects, engineers, contractors, designers, developers, property managers, space planers, home owners, realtors, and anyone else that needs to obtain as-built measured drawings.